We will think strategically to commission services in a way that ensures primary health care is accessible to all Western Australians. We will prioritise our funding towards services that address the barriers to access and gaps in primary health care; and target resources to support to people with an increased susceptibility to adverse health outcomes. We are committed to continuously improving our commissioned services to ensure the greatest impact, measured against the Quadruple Aim.
Our commissioned service providers provide data to inform our Outcomes Evaluation, Patient-Reported Experience Measures.
Of their clients who provided feedback:
Mental health, alcohol and other drug, and chronic conditions services:
99% were satisfied with respect shown by staff
91% felt their health will improve with care
94% felt the care they received will help them manage their condition better
Mental health services:
Nearly 2 in 3, 61%, who completed treatment and had a pre and post assessment, reported a significant reduction in psychological distress, while 1 in 3 reported no significant change.
95% reported that services were delivered in a culturally secure way.
Mental health clients, episodes and service contacts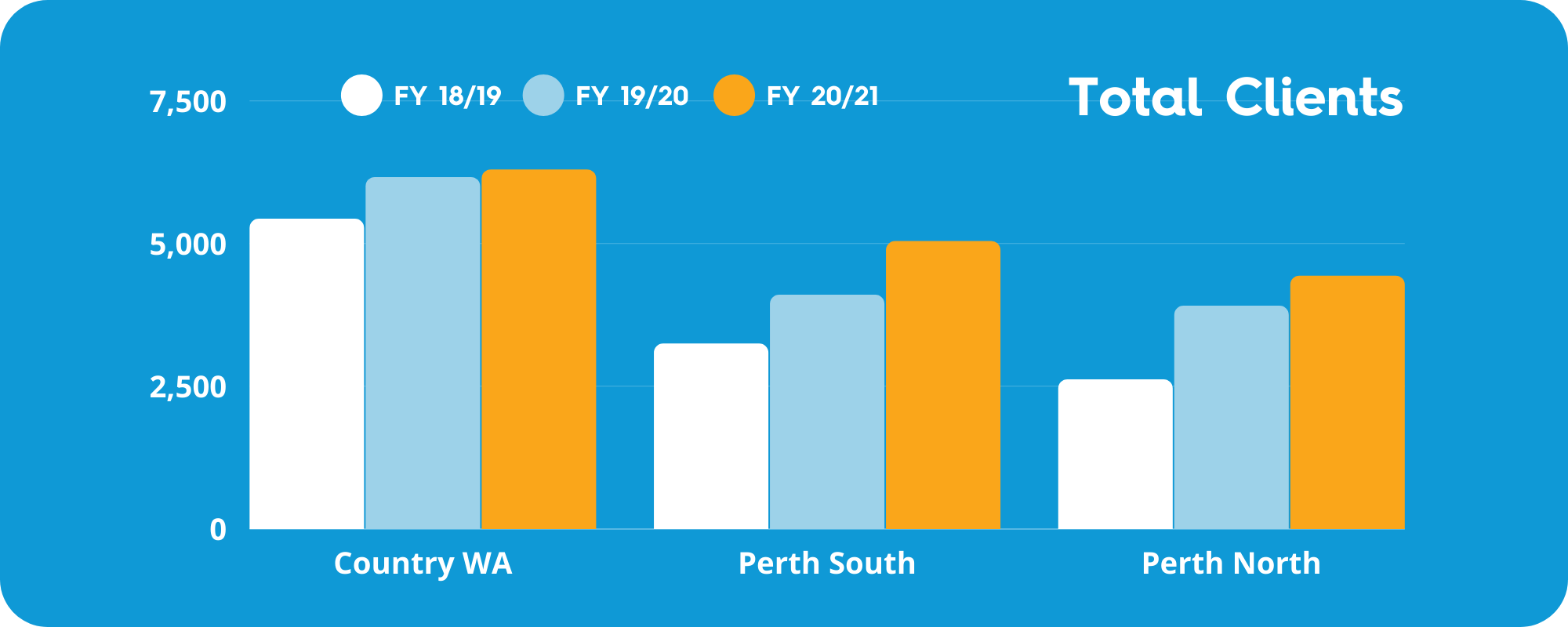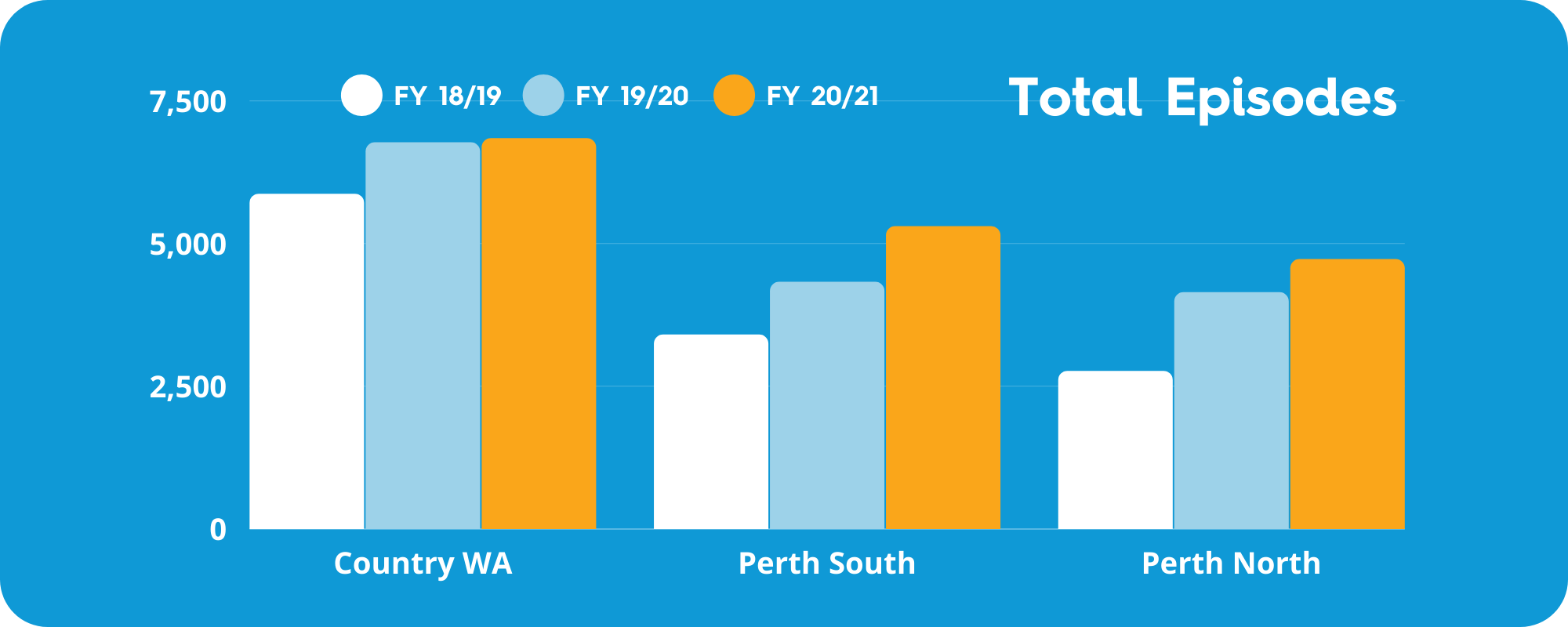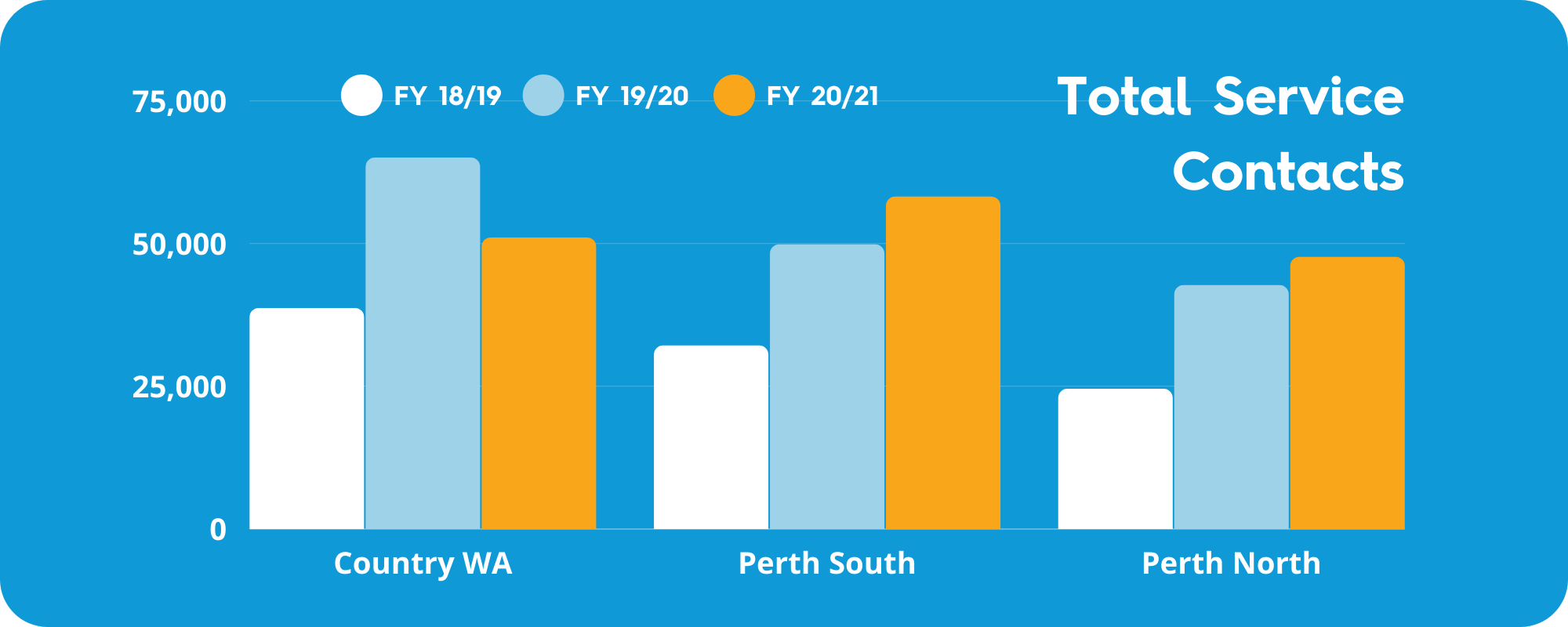 Changes to program requirements have led to better targeting of services in Country WA PHN.
Health Priority Strategies – Mental Health
Aligned with our Strategic Priorities, we aim for precision in commissioning and system integration through collaboration, continuous improvement, person-centred care and increased access for people with the greatest need.
We launched a Mental Health Strategy earlier this year, as our blueprint for mental health and the first of several Health Priority strategies under development.
It reflects the importance we place as a commissioner on mental health services, which account for approximately half of our annual program expenditure, which comprises about 5% of the total mental health budget for Western Australia.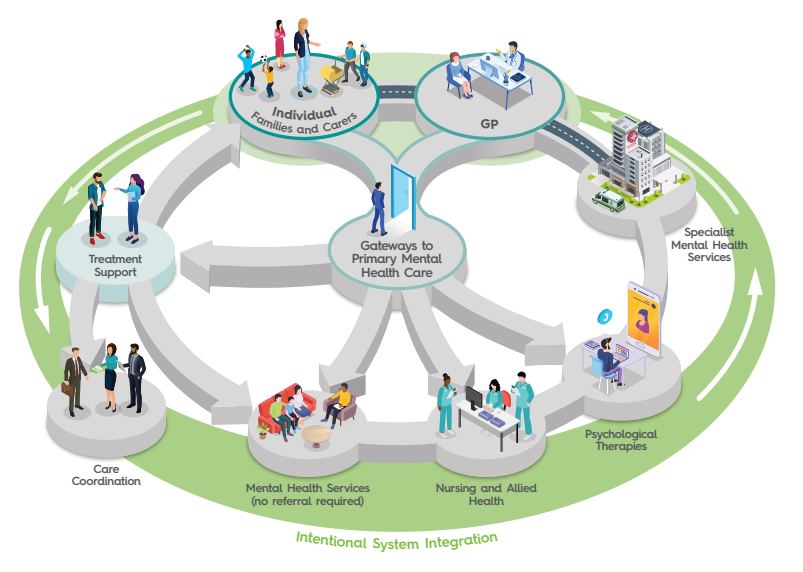 Adult mental health centre co-design
Expected to open early 2022, Midland Head to Health will offer free advice, support and, if needed, assessment and treatment for people with stress, anxiety and other mental health issues.
The adult mental health service design has been shaped by strong engagement with people with lived experience and other stakeholders.
Insights from 168 people gained across four workshops, led by St John of God Health Care and Well Rounded Life, were captured in a detailed report and recommendations that will shape the final design.
The Australian Government Budget 2021-22 committed to further Head to Health adult mental health centres being established nationally. The expectation is some of these additional centres will be located in Western Australia, meaning more communities will benefit from this essential mental health initiative.
Awarded contracts directory launched
In line with a recommendation of our Commissioning for Better Health report to improve transparency of awarded commissioned service agreements, WAPHA recently launched a directory of all current awarded contracts with a total value over $100,000. The directory will allow our stakeholders to easily search for and view the contracts awarded, the organisation to which they have been awarded, the duration and value.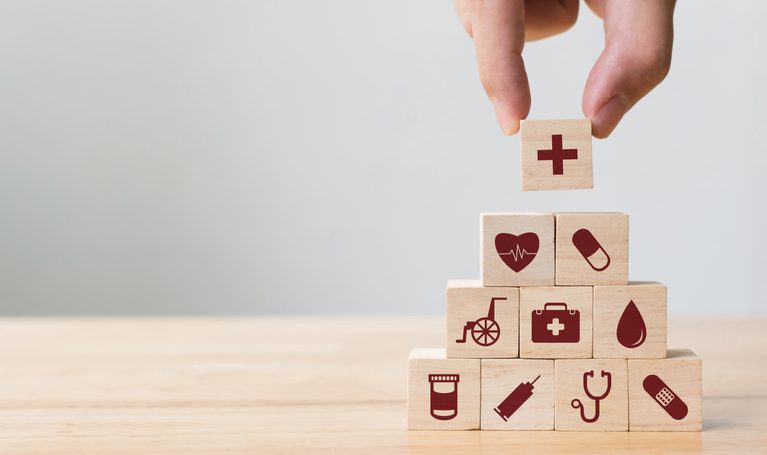 Expansion of Choices to four new sites
We gave the green light to expand the Choices program to four metropolitan Perth hospitals – Armadale, Joondalup Health Campus, St John of God Midland Public Hospital and Peel Health Campus,
The first program of its kind in Western Australia, Choices connects vulnerable people at risk of poor health outcomes with culturally sensitive social and mental health support upon discharge from hospital emergency departments.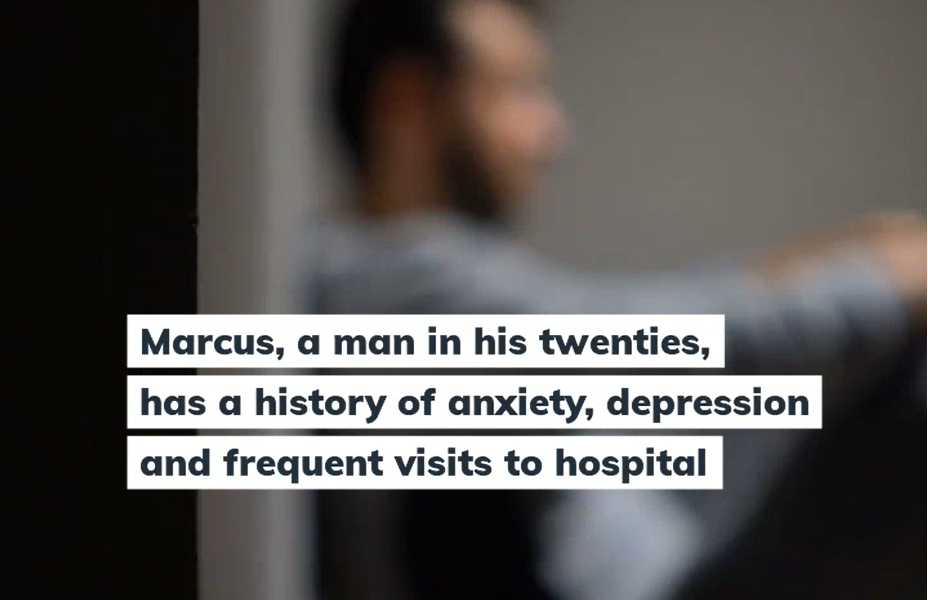 Choices was developed in response to substantial evidence of the over-representation of people with multiple health and social needs presenting to emergency departments.
Since launching in 2017, Choices has used peer and case workers to connect with thousands of people and offer supportive intervention through drawing on their lived experience in similar situations.
Regional headspace services expand to reach more young people
We commissioned four new headspace satellite services in the regional communities of Margaret River, Busselton, Northam and Esperance.
Our team worked closely with existing headspace providers to deliver the satellites on time and on budget, taking the total number of headspace services across the state to seventeen.
In the Pilbara, Anglicare WA was confirmed as the lead agency to establish and run the two new centres which will complement the existing outreach service which takes headspace offerings to schools, youth centres and on country.
Local Aboriginal organisation, Wunan, is set to develop a unique headspace service that reflects the strengths and needs of Kununurra when it opens next year.
This decision followed extensive consultation with the local community and stakeholders to help shape the priorities for headspace Kununurra.
Four new full-fledged headspace centres will open in the 21/22 financial year, being Cannington, Karratha, Kununurra, and Port Hedland.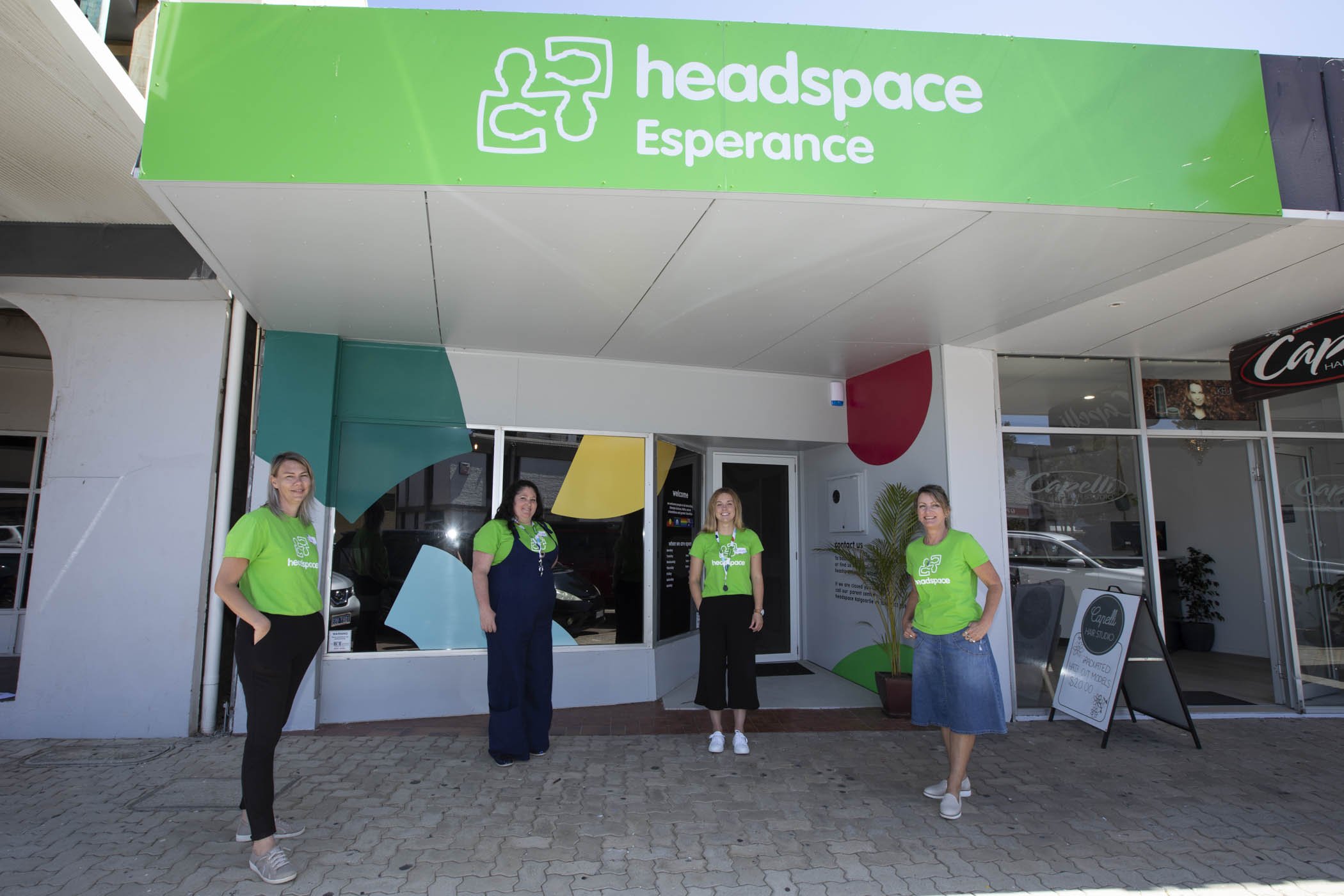 Smoothing the transition from hospital to community for older people
Following the success of a co-funded trial, the Aged Care Transition and Liaison Nurse project has become a permanent service in Rockingham Hospital for all older people at risk of readmission.
The service was developed in response to a need to better coordinate the discharge of elderly patients, who were being readmitted to hospital in the town of Rockingham at a rate that was twice the national average.
In addition to reducing readmission rates from 20% to 15% for patients aged 80 years and older, this collaboration contributed to improved safe medication management in the community, identification of unmet care needs and reinforced chronic disease management education.
For the 969 patients referred to the program:
94% were reviewed by a GP after discharge
97% received a medication review
100% found the discharge care plan helpful
98% strongly agreed or agreed the care they received helped them better manage their condition
"Makes me feel more comfortable having someone to discuss health at home with me after discharge." – A program patient
The program was a finalist in the 2019 WA Health Excellence awards Improving the Healthcare Experience and Outcomes for Older People and won the 2021 South Metropolitan Health Service excellence in Strengthening Partnerships.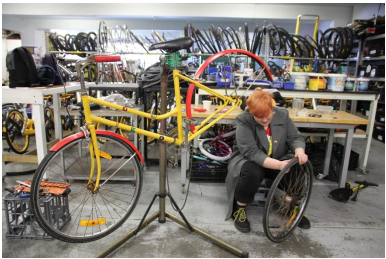 Co-designed youth mental health service rides out the pandemic
While the world has changed dramatically since we first engaged MercyCare to develop the Amber Youth Wellness Program in 2019, the co-designed service has continued to support young people across the northern suburbs with complex psychosocial needs to improve their mental health and wellbeing.
Sector wide skills shortages along with increasing demand for services and increased complexity of service user presentations during the COVID-19 pandemic are just some of the difficulties Amber Youth Wellness has had to overcome since launching in September 2020.
But despite these challenges, the collaborative nature of their service model helps to keep services client centred.
"The method of service, using a true outreach model, despite needing contingencies early on for lockdowns, has meant the creation of a service with access at its forefront." – Amber Youth Wellness Advisory Group member, Elle