Our Aboriginal Cultural Competency and Capability Framework has been developed to support us on our journey to meet the social, cultural and linguistic needs of the Aboriginal communities that we serve.
Cultural competency is everyone's business
Improving cultural competency is an ongoing journey of listening to and learning from community on how to better engage and commission safe services.
We strive to address inequity through commitment to Closing the Gap targets and the Quintuple Aim for Health Care Improvement and recognise that the most effective services are those that people feel safe to use.
The Aboriginal Cultural Competency and Capability Framework provides a set of key principles for developing cultural competency, and standards with agreed actions to guide the design, development, delivery and evaluation of cultural competency for our staff, commissioned service providers and primary care services.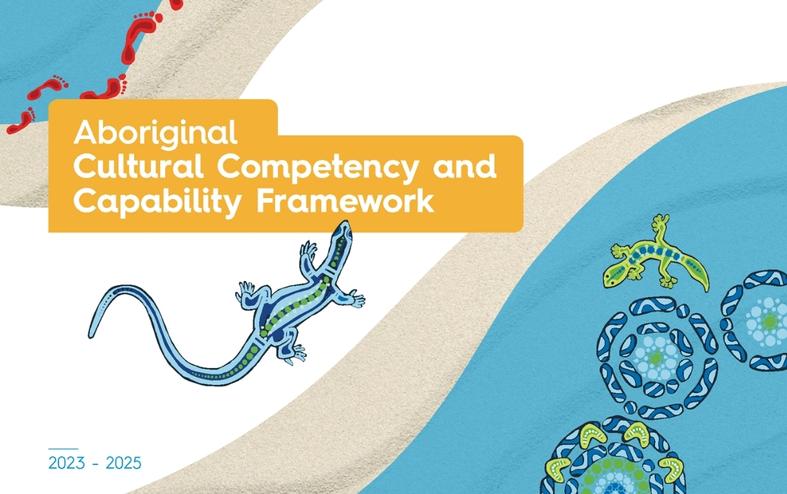 Framework
This Framework is the result of consultation with Aboriginal people, peak agencies and service providers on how our staff and commissioned primary health care services can become more culturally competent in providing for the diverse needs of Aboriginal people.
Toolkit
Welcome to the Aboriginal Toolkit.
This toolkit has been compiled based on advice from Aboriginal stakeholders and is to be used as guidance only.
It is at the discretion of users of the Toolkit to determine the suitability and currency of this Toolkit to meeting their needs.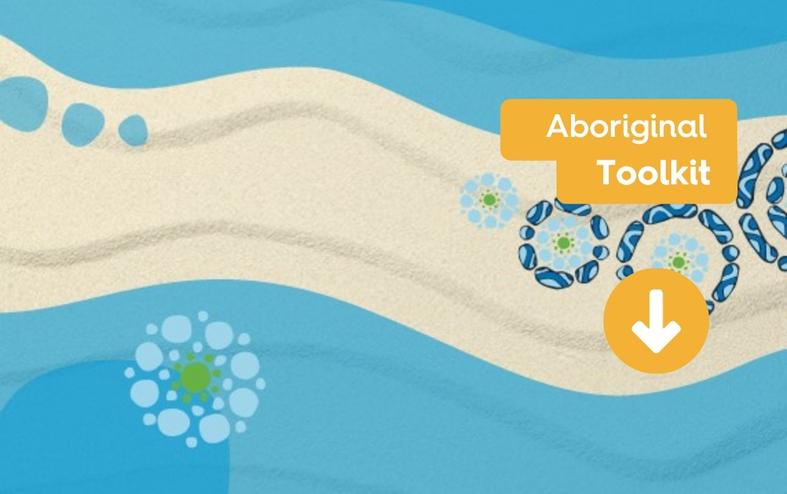 Toolkit Resources
Click to expand
Please note, this toolkit is reviewed and updated regularly.
If you wish to have resources added to this Toolkit, please contact us on feedback@wapha.org.au .
Research Links
Cultural safety training – Aboriginal Health Council of WA (AHCWA)
Aboriginal and Torres Strait Islander Peoples Profile – Australian Bureau of Statistics 2016, (Statistical Area Level 3: Kimberley)
Cultural Safety for Aboriginal and Torres Strait Islander Doctors, Medical Students and Patients – Australian Indigenous Doctor's Association (AIDA)
Cultural Safety Fact Sheet – Australian Indigenous Doctor's Association (AIDA)
Stop. Think. Respect – Beyond Blue
Working Together: Aboriginal and Torres Strait Islander Mental Health and Wellbeing Principles and Practice. 2nd edition, 2014 – Commonwealth of Australia
Kimberley Health Profile 2018 – Dept. for Child Protection and Family Support (2016) Aboriginal Services and Practice Framework 2016-2018. Government of Western Australia. Dept. of Health Planning and Evaluation Unit.
Indigenous cultural training for health workers in Australia. International Journal for Quality in Health Care – Downing R, Kowal E, Paradies Y
Working with Indigenous Australians: A handbook for psychologists. Perth: Gunada Press; 2000 – Dudgeon P, Garvey D, Pickett H
Working Together: Aboriginal and Torres Strait Islander Mental Health and Wellbeing Principles and Practice – Dudgeon, P., Milroy, H., Walker, R., (2014)
Gari Yala (Speak the Truth): Centreing the experiences of Aboriginal and/or Torres Strait Islander Australians at work – Diversity Council Australia
'Yarn with me': applying clinical yarning to improve clinician–patient communication in Aboriginal health care. Australian Journal of Primary Health 22, 377-382 – Lin Ivan, Green Charmaine, Bessarab Dawn (2016)
Australian Indigenous mental health ethics, protocols and guidelines – Royal Australian and New Zealand College of Psychiatrists
Refining the concept of cultural competence: building on decades of progress. The Medical Journal of Australia – Thackrah RD, Thompson SC
Transformative strategies in Indigenous education: Decolonisation and positive social change: The Aboriginal Community Management and Development Program – Walker, R
Cultural Competence – Transforming Policy, Services, Programs and Practice – Walker, R., Schultz, C. R., & Sonn, C. (2014)

Critical reflections for professional development. In: Dudgeon P, Garvey D, Pickett H, editors. Working with Indigenous Australians: A handbook for psychologists. Perth: Gunada Press; 2000 – Walker R, McPhee R, Osborne R

The value of unique service provision for Aboriginal Australians: The benefits of starting from scratch – Westerman T

Community wellbeing from the group up: a Yawuru example', Bankwest Curtin Economics Centre Research Report 3/16 Aug – Yap and Tu (2016)
Sample Policies for Commissioned Services
Evaluation and Monitoring Tools
Find out more about our Cultural Competency Frameworks:
Cultural Competency Frameworks homepage
LGBTIQA+
Equity and Inclusion Framework