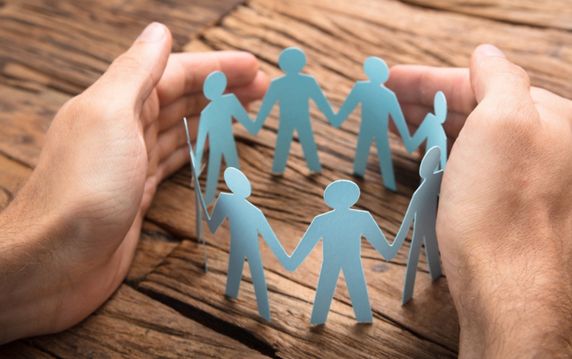 Welcome to the Wheatbelt Health and Local Government Strategy Group.
This page has been established to provide our Wheatbelt Local Government to communicate and engage, plan and strategise health initiatives for our Wheatbelt community, and provide a central location for resources, including reports and updates.
The Wheatbelt Health and Local Government Strategy Group has been established to connect Health Partners with Wheatbelt local governments and to collaborate with each other for future planning of health services and facilities that allow all residents across the Wheatbelt to live a healthy life.
On 20 September 2019 WALGA supported NEWROC to facilitate a Wheatbelt Local Government Health Forum and one of the outcomes was to establish a strategic group for the region to assist with the health planning needs of the region and provide a system for Local Governments to access and collaborate with stakeholders on necessary health services for the region.
In 2006, the Wheatbelt Health MOU Group was formed to be an advocacy group and to provide an avenue for the the three tiers of government and other stakeholders to work together to improve the delivery and availability of health services and to improve the health and wellbeing of residents in the Wheatbelt. The Group was a partnership between the Avon Midland, Central and Great Eastern Country Zones; Regional Development Australia Wheatbelt (since December 2013); WACHS Wheatbelt; Wheatbelt GP Network; and the Wheatbelt Development Commission.
News Feed
Men's Health Week 13th – 19th June 2022: Building Health Environments for Men and Boys
14 Jun 2022
This year's Men's Health Week theme encourages us to create a safe place for men and boys – focusing on us creating physically, mentally and emotionally healthy environments in the home, work place and social settings. The Centre for Male Health suggest a few ideas for engaging men and boys:
Tip #1: Keep it simple and make it fun. "Don't overthink what you have to do to make it 'healthy'. Think of activities that are likely to be fun for your target group."
Tip #2: Make the event male-friendly. "Use visuals that display dads and kids or real-world men in different settings and have a mix of male and female workers."
Tip #3: Go where men are: Ask yourself where men will come across information about your event. Use peer networks, friends, workplaces, sporting clubs and partners to promote your event.
Tip #4: Be patient. It can take time to establish an event.
Tip #5: Include accessible health information. "Put it into a showbag rather than leave it open to pick and choose from – that way, blokes might take it home and have a quiet read."
The Regional Men's Health Initiative is made up of a team of people who are passionate about raising awareness of men's health and wellbeing in regional, rural and remote communities throughout Western Australia. They are not a health organisation, rather, we act as a bridge of support and education to men, local communities and health services. They are funded to provide health education and awareness on men's health and wellbeing through a community education model across regional, rural and remote WA. Additionally, they receive a small funding package through the Mental Health Commission to focus on mental health and wellbeing education for men in rural and remote farming communities (State-wide).
RMHI do not organise events but rather are invited by community organisations/groups to deliver "Warrior Education Sessions" and/or "Fast Track Pit Stop Program". Please visit their website for access to range of Videos, Podcasts and Articles that contain personal stories, education and important tools and tips to help get the balance right. To find out more about RMHI educational programs please contact their office on 9690 2277 to speak with one of the community educators.
Healthy Weight June
June sees a focus on supporting respectful language and environments that relate to healthy weight. This is an important topic with an estimated 2 in 3 adults nationally being in the obese or overweight range and the trend increasing. This prevalence is higher in the Wheatbelt. It is a shared, modifiable risk factor for many conditions having many complex causes, including some outside an individuals locus of control. Unfortunately, much stigma and misunderstanding still remains which can be unhelpful and even harmful. Enabling healthy weight and communities requires support and a whole of government approach for optimal outcomes. In WA, the Heathy Weight Action Plan provides a roadmap for sustainable changes to support people and families who are at-risk of overweight and obesity through a coordinated and partnered approach. Aims specific the Wheatbelt are to change the way we talk about weight and build supportive community connections, attitudes and environments. There are many actions we can take together, including viewing and sharing some of the links below.
Department of Local Government, Sport & Cultural Industries Website and Wheatbelt Facebook page (Grants and support with active communities)
Heart Health Focus for May
According to the Heart Foundation one Australian has a heart attack or stroke every four minutes. With Cardiovascular disease being amongst the leading causes of mortality nationally and in the Wheatbelt, the Heart Week campaign (2nd to 8th May) aims to change this statistic by promoting the importance of heart health and availability of heart health checks through your GP. With prevention, early detection and intervention, health outcomes can be dramatically improved. Visit the campaign or Heart Foundation website for resources and promotional materials to share.
Because evidence shows that the built environment can have a significant impact on health, the Healthy Active by design website highlights how best-practice planning and design of buildings, streets and towns can improve Australians' heart health showcasing ways to assist the development of healthy, activity promoting communities.
Exercise is another fantastic protective factor against heart disease with many other benefits including improving mental health and wellbeing, which makes Exercise Right Week (23rd to 29th May) a great complementary campaign to support heart health.
COVID-19 Information Resource for Community
How to find out the current situation
Information and advice often change. Check the following sites regularly to keep up to date.
Wheatbelt Suicide Prevention Project and Grant Round
Mental Health & Wellbeing and Suicide Prevention have been, and now even more so, a priority for the Wheatbelt region. As communities navigate uncertain and challenging times, it will be imperative that individuals, families, organisation and communities have access to the training, education and resources that they need to ensure that everybody feels safe, connected and supported.
This fantastic whole of community project will be rolled out during 2022 by Holyoake's Wheatbelt Community Alcohol and Drug Service (WCADS), funded by WA Primary Health Alliance. Some of the great opportunities include access to free training and grants of up to $5000 for local activity that supports promotion of key messages. The project aims to:
increase mental health and suicide prevention literacy,
promote help seeking behaviours and improve access to primary care and supports,
provide an integrated framework for mental health and wellbeing and suicide prevention by providing evidence based and informed initiatives and activities; and
provide the foundation for sustainable community wellbeing & safety initiatives that strongly align to Local Government Authorities Public Health Plans.
Visit the Wheatbelt Suicide Prevention Project portal for more information, resources, contact details and application forms.
New Think Mental Health Campaign 'Learn To Look After You' Launched
24 Mar 2022
A new state-wide Think Mental Health campaign called 'Learn to Look After You'  has recently been launched in response to emerging community anxiety which aims to promote positive mental health.
Research shows people can sometimes dwell or 'ruminate' about things out of their control (whether real or perceived), which can make negative feelings worse. 'Learn to Look After You' acknowledges these feelings, and provides practical, evidence-based strategies to help manage how they feel and reduce stress and anxiety.
The campaign will run until mid-May, across television, catch-up T.V., radio and social media platforms. All campaign advertising will link to the Think Mental Health website, where people can find ways to support their mental health and wellbeing. The website will also assist people to seek out appropriate helplines and support services. The Community Toolkit provides downloadable links to supportive resources to share far and wide whose key messages include:
Treat yourself with kindness and cut yourself some slack.
Shift your thoughts and focus on the good stuff.
Do what brings you joy.
Remember that things change, and you might have to roll with plan B.
Connecting with others.
'13YARN', First National Crisis Support Line Launch
13YARN– 13 92 76 is the first national crisis support line for mob who are feeling overwhelmed or having difficulty coping. They offer confidential and culturally safe one-on-one yarning opportunity with a Lifeline-trained Aboriginal & Torres Strait Islander Crisis Supporter who can provide support 24 hours a day, 7 days a week without judgement. It is run by Aboriginal and Torres Strait Islander people funded by the Australian Government with the support of Lifeline and developed in collaboration with Gayaa Dhuwi (Proud Spirit) Australia.
13YARN was co-designed with several Aboriginal mental health professionals, organizational partners and Aboriginal and Torres Strait Islander, peoples with lived experience.
"If you, or someone you know, are feeling worried or no good, we encourage you to connect and talk with an Aboriginal or Torres Strait Islander Crisis Supporter".
Find Cancer Early - April Health Priority Focus
31 Mar 2022
Most of us have been, or know someone in our community, who has been impacted by cancer in some way. Cancer is the leading burden of disease in WA with the most common types being being bowel, breast, lung, prostate and skin cancer. According to the Cancer Council's 'Find Cancer Early' website, "people living in regional Australia have lower rates of five year survival, for all cancers combined".
The Find Cancer Early program was specifically designed for regional Western Australians to help address this concern and improve cancer outcomes with the aim of increasing cancer symptom awareness and encouraging people to visit their doctor, clinic nurse or Aboriginal health worker earlier. Fortunately, early detection leads to increased likelihood of survival. The campaign helps educate people to know the "10 early symptoms of the 5 most common cancers in WA" and what to do if they notice one of them.
The focus of this month's Wheatbelt Shared Primary Health Care Calendar is promotion of the Find Cancer Early' message and resources. The social media toolkit makes this easy for you to share within your communities and networks by providing pre-prepared blurbs, tiles, stories and hashtags.
Please also feel free to explore the website or contact Kaylor Andrew, Regional Education Officer – Wheatbelt, for any queries or assistance on kaylor.andrews@cancerwa.asn.au or 0408 926 259 (Mon-Fri). Kaylor has provided some examples of other health promotion campaigns linked to cancer prevention below.
The Future of Local Libraries - A Hub of Connection and Wellbeing
21 Mar 2022
Feedback is being sought from communities on the DRAFT – WA Public Libraries Strategy 2022-2026 to ensure that WA public libraries continue to be a living force for equity, diversity and inclusion. The Strategy's priorities for the future are framed around three pillars. 1. Libraries Strengthening Communities 2. Digitally Inclusive Libraries 3. Public Libraries Valued as an Essential Community Asset. This model could have a significantly positive impact on community health and wellbeing outcomes especially in rural areas of WA. More information and a link to the Public Library Strategy Survey can be found here.
2022 Wheatbelt Shared Primary Health Care Calendar
4 Mar 2022
Optimal health is everyone's business which is best achieved achieved in partnership with each other. This calendar aims to promote a region-wide systems approach to help build local capacity, health literacy, and share information that may support improved community health outcomes emphasizing the importance of connection with GP's and primary health care. This resource is tailored specifically to Wheatbelt health needs and has been developed collaboratively by people who live and work locally, and are passionate about helping to improving these outcomes together. It contains links to relevant health campaigns, promotional ideas and regional contact information. A copy can be accessed in the LGA documents folder on the right under 'resources'.