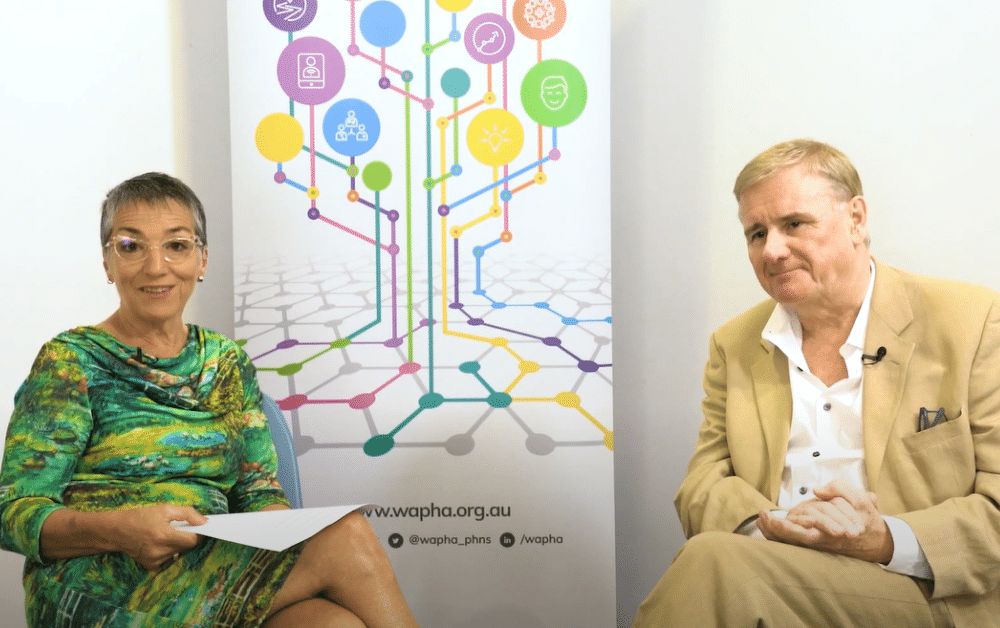 Better Heath, Together.
WA Primary Health Alliance is pleased to partner with the Department of Health WA to deliver on the Primary Healthcare Round Table election commitment through hosting discussions at our biennial Better Health, Together Forums.
COVID-19 and Long COVID – the emerging picture
Following his extremely well-received presentation in November 2021, the Better Health, Together forum welcomed esteemed Professor Jeremy Nicholson as keynote speaker for our May Forum.
This time, Professor Nicholson shared his insights on:
COVID-19 as a systemic disease.

COVID-19, Relationships with diabetes, and long-term cardiovascular risks.

Children, COVID-19 and Multiple Inflammatory Syndrome.

Omicron, BA2 and other variants and possible roles in Long COVID.
Thank you to all those that attended the Better Health, Together Forum on Friday 6 May.
Supporting Information
More information coming soon.
COVID-19 as a systemic disease: Living with COVID could be harder than we think
Budget insights from leading health policy expert
Better Health Together Innovation Forum
Better Health Together Forum with Professor Hal Swerissen
Better Health Together Forum