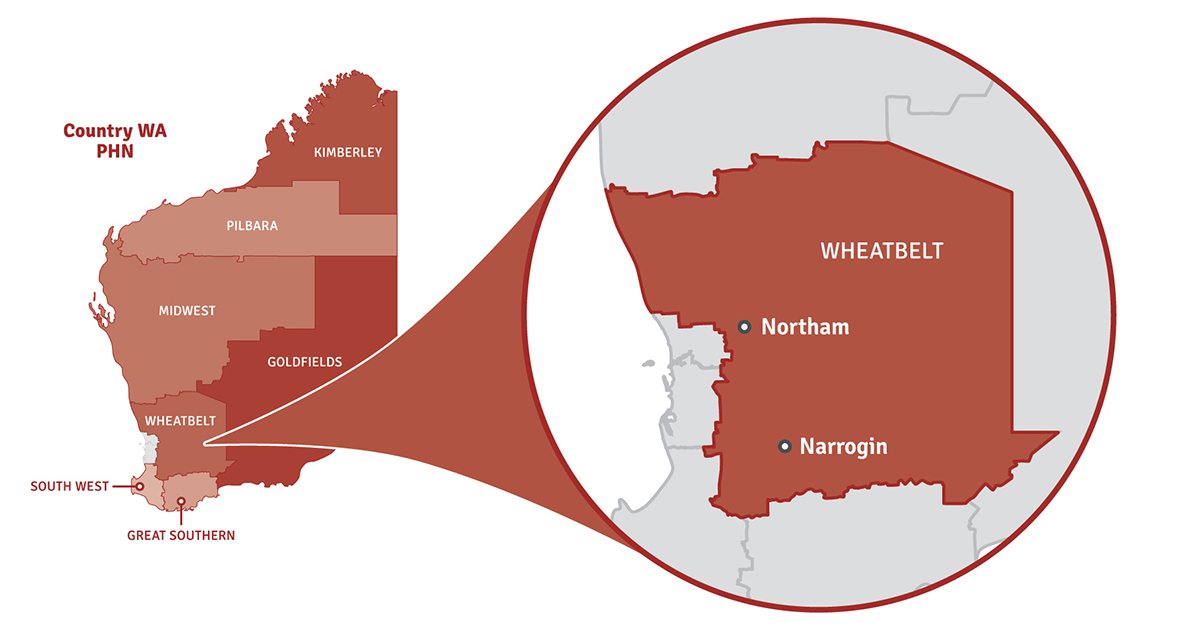 Population: 77,780 (approx.)
Geographical land area: 157,000 KM2

Age Range (2013 1)
0-4: 5,047
5-24: 18,247
25-64: 41,279
65+: 12,880
The Wheatbelt is the third most populous region in WA, with the population spread over approximately 160 towns and smaller settlements within 44 Local Government Areas.
Rural Health West has released a population and health snapshots for Wheatbelt for 2016. To view this document click here.
In the Wheatbelt, WAPHA is funding local health providers to deliver the primary health services and activities described below. All services will operate in a collaborative and coordinated manner with clearly identified referral pathways. To view our funded services in the Wheatbelt click here.
Hospitals
Narrogin Hospital
Moora Hospital
Northam Hospital
Merredin Hospital
Southern Cross Hospital
The Wheatbelt is a large and diverse region encompassing a range of environmental, social and economic characteristics, with high-growth peri-urban coastal communities as well as broad acre farmland. The Wheatbelt is the State's largest agricultural producer; mining, commerce, retail, manufacturing, fishing and tourism also support the economy of the region.
The Team