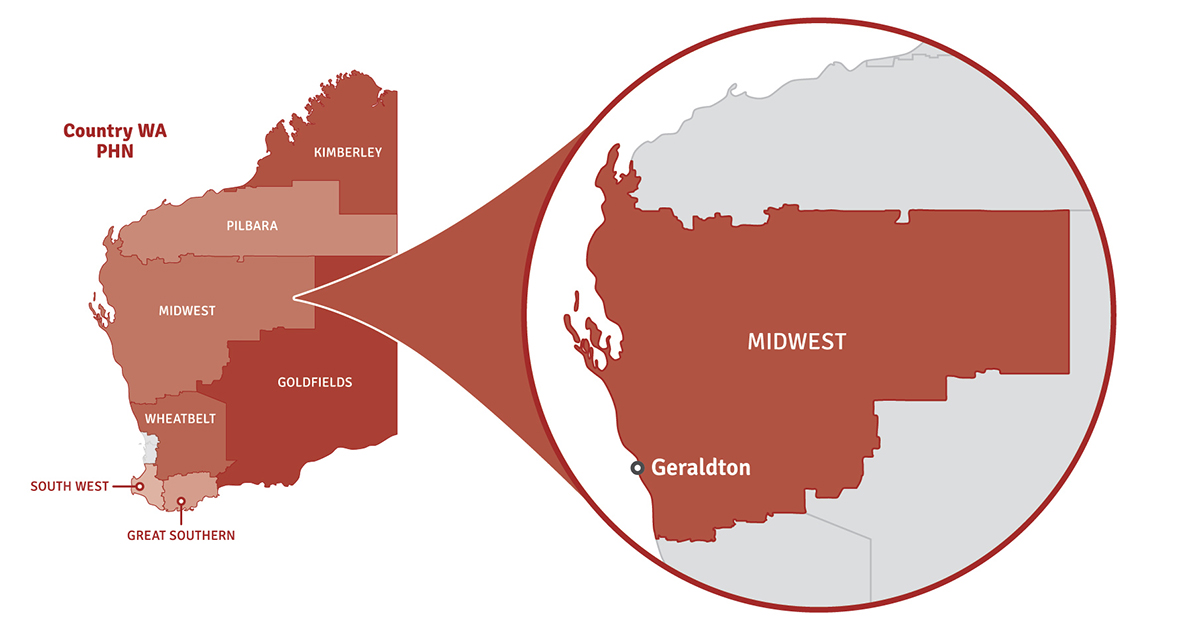 Population: 64,884 (approx.)
Geographical land area: 600,000 KM2
Age Range (2016)
0-14: 13,192
15-24: 7,476
25-44: 16,685
45-64: 17,941
65+: 9,590
Aboriginal people account for 10% of the Midwest's population.
Age Range (2016)
0-14: 2,142
15-24: 1,116
25-44: 1,535
45-64: 1,219
65+: 369
The region incorporates four health districts:
Gascoyne
Geraldton
Midwest
Murchison
WA Primary Health Alliance has released a health snapshot for the Midwest which provides an overview of current patterns and trends in health demand, service supply and health service priorities. To view this document click here.
Hospitals
Geraldton Hospital
Meekatharra Hospital
St John of God Geraldton Hospital
Carnarvon Hospital
There is a wide range of industry in the region including mining, agriculture, fishing and tourism and although in total land mass the Midwest region is large, it is one of the most sparsely populated regions in Australia, with few major population centres and many smaller communities.
The team