The WA Primary Health Alliance Board is comprised of prominent, highly experienced individuals who bring a unique perspective on what is needed to provide high-quality effective and efficient primary care across Western Australia.
Collectively, the Board represents an unprecedented body of experience and willingness to lead innovation and reform.
Dr Richard Choong
MB Bch BAO (NUI), LRCSI & PI, FRACGP, FAMA
Dr Richard Choong is a full time principal general practitioner of an outer metropolitan general practice in Perth. Richard is the Chair of Australian General Practice Accreditation Limited (AGPAL) Board and maintains a strong focus on not-for-profit organisations, health promotion charities and medical research foundations. He is a past President of the Australian Medical Association (WA).
Board responsibilities: Chair of the Board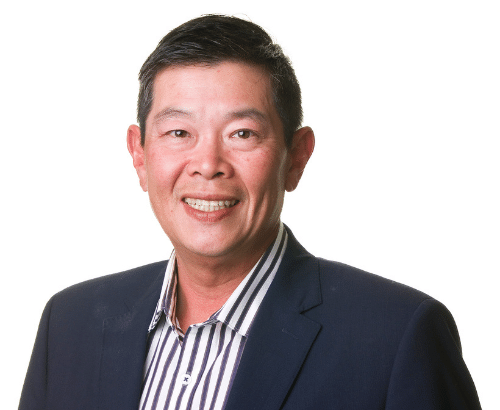 Tony Ahern
ASM, KStJ, BBus, MBIS, MAICD
Tony Ahern is Board member of St John Ambulance Western Australia. He was previously Chief Executive Officer of St John Ambulance, and was also a Board member and Chairman of the Council of Ambulance Authorities (CAA). He is a former Board Member of Medic Alert Australia and former Chair of the WA Emergency Services Volunteers Hardship Assistance Scheme.
Board responsibilities: Chair of the Finance, Audit and Risk Management Committee
Rod Astbury
GAICD, MBA, MA Public Policy, BSW, BA
Rod Astbury is a consultant and independent director. He is a member of the WA Mental Health Advisory Council and the Community Co-Lead of the WA Mental Health Network. Previously, he was Chief Executive Officer of Western Australian Association for Mental Health (WAAMH) and an Executive Director of Community Mental Health Australia. Prior to that, he was General Manager (Western Australian and Northern Territory) of the Australian Red Cross Blood Service, held executive management positions with the Commonwealth and WA public service, and was a Director of the Perth Central and East Metropolitan Medicare Local.
Board responsibilities: Member of the Finance, Audit and Risk Management Committee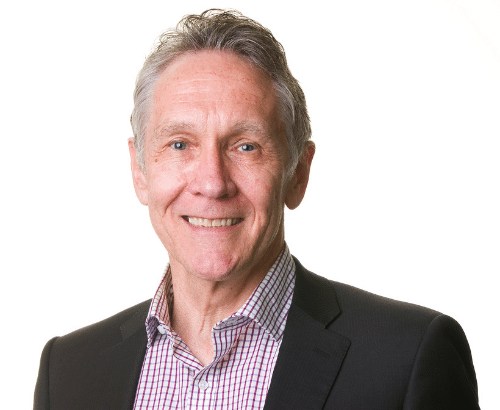 Melanie Robinson
Mel Robinson has worked in diverse roles in nursing over the past 30 years, including clinical practice, education, and policy. Mel who has cultural connections to the Gidja and Ngarinyin people of the Kimberley in Western Australia, is also passionate about supporting young Aboriginal and Torres Strait Islander people. Having grown up on Gibb River Station on Ngallagunda community before moving to Derby as a young girl, she has a connection with the particular health challenges faced by rural and remote communities. Mel has a deep personal understanding of the impacts of colonisation, including having family members affected by Stolen Generations policies. Through her professional and own family's experiences, Mel has seen many examples of institutional and interpersonal racism contributing to poor health outcomes and inequitable access to healthcare. During her career, Mel has worked at hospitals in Derby, Fitzroy Crossing and Perth, as well as aged care services in Derby and Dublin, Ireland. Mel worked at Princesss Margaret Hospital from 1999-2008 and in 2018 she was the Acting Director of Aboriginal Health at CAHS from June-Nov. Mel has also worked as a nurse educator at Marr Mooditj Training, and in policy in the Western Australian Department of Health. She completed a Masters in Nursing Research at the University of Notre Dame Australia in 2018.
More recently Mel was employed at the Congress of Aboriginal and Torres Strait Islander Nurses and Midwives (CATSINaM) from Feb 2019-June 2020 as the Chief Executive Officer. She returned to WA in early July and worked at Ngangk Yira at Murdoch University as an Aboriginal Research and Engagement Fellow. In October 2020 she commenced as the Director Aboriginal Health at Child and Adolescent Health Service.
Stephen Wragg
B.Pharm, MPS, MAICD
Stephen Wragg is a community pharmacist. He was previously the President of the Pharmacy Guild of Australia (WA Branch) and Managing Director of the Professional Pharmacy Services Group.
Board responsibilities: Chair of the Nominations, Remuneration and Governance Committee and member of the Finance, Audit and Risk Management Committee
Dr Damien Zilm
MBBS, FRACGP, FACRRM, MAICD
Dr Damien Zilm is a general practitioner and a Fellow of the Australian College of Rural and Remote Medicine and the Royal Australian College of General Practitioners. He is the country delegate on the WAPHA board, and committee member of Nominations, Remunerations and Governance committee (NRG) and Strategic Engagement Advisory Council (SEAC).
He is practice owner and GP in Meekatharra, he also works in Northam, the Emergency Telehealth Service and have worked extensively in the Goldfields. He is Chair Western Australia General Practice Education and Training (WAGPET), and he serves on the RACGP WA council, AMA Council of General Practice and RDAWA executive.
Board responsibilities: Member of the Nominations, Remuneration and Governance committee, and the Strategic Engagement Advisory Committee
Professor Jane den Hollander AO
Professor Jane den Hollander AO was Vice-Chancellor of Deakin University 2010 until retirement in 2019 and Interim Vice-Chancellor, University of Western Australia March – July 2020. She is a scientist by training, is interested in the nexus of education and health and how this influences employment and living good lives.
Her experience as Chair of Melbourne based Global Health Alliance, and as a CEO of a large university of students and staff, has informed her continuing interest in primary health care and its impact on communities in which we all live.
In 2017 Jane received an Order of Australia for distinguished service to tertiary education; in 2018 she was awarded the Business Higher Education Round Table (BHERT) Ashley Goldsworthy medal for individual leadership and in 2019 was named in the Victorian Honour Roll for Women. In 2020 Jane received the Australian Financial Review 2020 Higher Education Lifetime Achievement Award.
Ms Diana Forsyth
Diana's expertise is in strategy, leadership, governance, and transformation. She held senior roles at the Harry Perkins Institute, St John of God Health Care, and Rio Tinto Iron Ore, and has worked internationally across a variety of sectors.
Diana has served as a Non-Executive Director since 1994, on the State Training Board of WA, Lions Eye Institute Board, NHS Cambridgeshire and Peterborough Foundation Trust Board, and NHS Cambridgeshire Community Health Services Board. She is currently on the Board of Bethanie Group and Health Support Services. She has chaired Quality, Safety and Governance, Finance and Performance, Patient Focus, Remuneration, and Transformation committees.