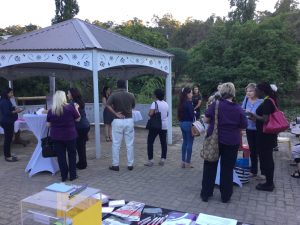 WA Primary Health Alliance (WAPHA) recently hosted a General Practice Networking event in Armadale.
The idea originated from a number of GP practices in the region, predominantly solo practitioners, commenting to their Primary Health Liaison about wanting the opportunity to network with peers, share common challenges faced and brainstorm possible solutions.
The informal networking sundowner was promoted to 20 practices in the Armadale area, with all practice staff invited. The attendees included general practitioners, practice managers, nurses and reception staff.
In addition to the meet and greet and general networking, three key questions were asked of the attendees, who were then invited to share their responses on post-it notes:
What do you see coming through your door?
What are the gaps/challenges in local services?
What can WAPHA and the City of Armadale do for you?
Useful discussions were generated through this process, resulting in key insights for both WAPHA and the City of Armadale.
WAPHA will continue to collaborate with the City of Armadale and Armadale Health Service to review and assess the feedback, and see what initiatives can be implemented. The information will also feed into the City of Armadale's next Public Health and Wellbeing plan. WAPHA looks forward to hosting these sessions as a regular occurrence based on the positive feedback that was received.