---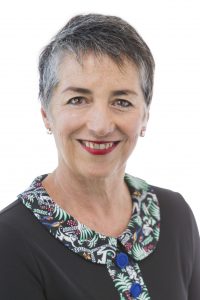 Learne Durrington
WAPHA Chief Executive Officer
With more than 25 years' experience in the management of government and not-for-profit organisations, Learne Durrington has a reputation for driving innovation within and across the health and social care sectors. Learne is passionate about achieving a connected and accessible health system that is patient and outcome focused. As the CEO of WA Primary Health Alliance, Learne is leading the establishment of strategic alliances and partnerships across WA to support systemic change within the primary healthcare system.
Learne leads with the principle that good health outcomes can only be achieved through the combined effort of all levels of government, clinical and social care services together with private and public organisations.
Starting her career as a social worker, Learne has a MBA and is an Associate Professor of Health Sciences at Curtin University, a Fellow of the Australian College of Health Services Management and GAICD.
---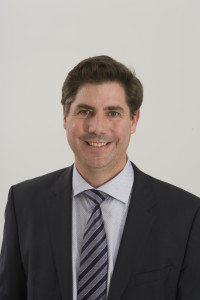 Simon Martin
WAPHA Chief Operating Officer
Simon has over 24 years commercial experience, with his previous roles including CEO of Cystic Fibrosis Australia, General Manager of Network Ten Perth and Finance Manager of Network Ten Perth and Adelaide. He has developed strong skills in all facets of business leadership including: strategy development and implementation, sales, marketing, operations, human resources, legal, finance and information systems. In addition to his role as COO of WAPHA, Simon is the Vice Chairman of Breast Cancer Care WA, Vice President of Cystic Fibrosis WA and a member of The Olympic and Commonwealth Games Team Appeal Committee.
---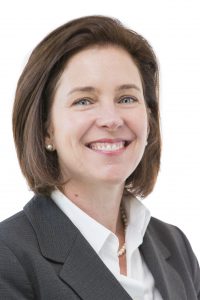 Bernadette Kenny
General Manager, State-wide Commissioning & Clinical Engagement
Bernadette Kenny is the General Manager for State-wide Commissioning and Clinician Engagement. Her portfolio area is responsible for commissioning and coordinating state-wide programs as well as foundational state-wide activities to support capacity development in general practice and allied health. Prior to her role at WAPHA, Bernie worked for Medibank Health Solutions where she had responsibility for managing Medibank's Government and Corporate contracts. Bernie's role included managing Medibank's Telephone, Online and Integrated Care portfolios in Western Australia.  Bernie has a track record of working in partnership to deliver innovative solutions to meet population health and local community needs.
---
Linda Richardson
General Manager, Place-based Commissioning & Engagement
As the General Manager, Place-based Commissioning & Engagement, Linda is responsible for the design, commissioning and evaluation of integrated and outcomes focused services to address health needs of vulnerable populations across WA.  Linda leads the Place-based approach for WAPHA, seeking to improve health outcomes through the development of local partnerships, building on strengths to create a better coordinated, more effective health system. Over the past 30 years, Linda has gained experience in working with communities to identify needs and plan and develop programs and services which meet them.
---
Chris Kane
General Manager, Strategy & Health Planning
Chris has almost 30 years' experience in the health and education sectors. Chris has worked in a range of health policy areas including population health, public health, Aboriginal health, mental health, immunisation, road safety, workforce, e-health and alcohol and other drugs. Through her work in the health policy field in WA, Chris has developed strong relationships with clinicians, academics, State, Federal and Local Government representatives, NGOs and the private sector. Chris has a Bachelor of Arts and a Master of Commerce from the University of Western Australia.
---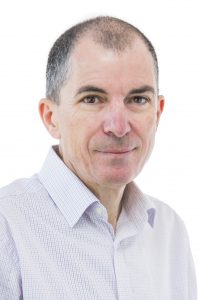 Dr Danny Rock
Principal Advisor & Research Director
Danny is an epidemiologist, holds a PhD from the University of Western Australia, is a Fellow of the Royal Society for Public Health and an adjunct Professor in the School of Psychiatry and Clinical Neurosciences, The University of Western Australia.
He has an established track record in strategic planning and service development at the state and national level, including as a technical advisor to the WA Mental Health Commission during the development of the Western Australian Mental Health, Alcohol and Other Drug Services Plan 2015-2025: Better Choices. Better Lives, a member of the Psychiatric Disability Support, Rehabilitation and Recovery, Expert Working Group during the development of the National Mental Health Planning Framework. He is a PHN representative on several national committees and expert groups concerned with the development of stepped-care.
Prior to his current appointment he held several senior health service positions most recently as Deputy Executive Director, North Metropolitan Health Service Mental Health (2011-16), the Director of the NMHS MH Clinical Research Centre (2008-16), and a Clinical Professor in the School of Psychiatry and Clinical Neurosciences and the School of Population Health, UWA (2009-16). From 2003-8 he was the Co-Director of the UWA Centre for Clinical Research in Neuropsychiatry based at Graylands Hospital.